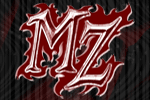 El 21 de Septiembre se celebra el WITCHES OPEN AIR en Mallorca...
Os dejamos co el comunicado que la organización del WITCHES OPEN AIR nos hace llegar:

"Buenas, La AAMM se enorgullece de presentar el WITCHES OPEN AIR (METAL FEST).

Este festival tendrá lugar el 21 de Septiembre de 2012 en FACTORIA DE SO, Santa Maria, y contará con las actuaciones de CRYSTAL VIPER (Polonia) , BREATHLESS, SCHOOL OF ROCK y TRALLERY (Mallorca).

La banda polaca de Heavy Metal pasará por nuestra Rocka en su Gira en la gira de presentación de su cuarto álbum CRIMEN EXCEPTA, para seguir su ruta hacia Bilbao y el resto de Europa. En la Factoria de So estarán acompañardos de dos grandes bandas mallorquinas, premiando a Breathless por su gran primer trabajo discográfico Thrashumancy. Además, Trallery, unos jóvenes que ya son más que una promesa, estrenando en primicia los temas de su Path Of Life. Para empezar la velada, podremos disfrutar calentando motores con School of Rock y sus versiones de los grandes éxitos del Rock Duro y Metal.

Para la ocasión, el equipo de sonido que se va a utilizar será especial, y parte de éste será proporcionado por ATLAS CUSTOM AMPS, formada por dos jóvenes emprendedores mallorquines, en una nueva apuesta de por la tecnología de calidad, y fabricada en Mallorca!!

El festival estará envuelto por un ambiente especial, inspirado en la magia negra, hechiceras y otras "artes de brujas"… con decoración especial y otras sorpresas.

Las entradas están ya a la venta, y se puede contactar con la organización para aclarar cualquier duda a través del correo: asociacio@gmail.com"